Pool Fencing In Tuscan, Arizona

When you decide to get a pool, you don't even want to think about what would happen if someone – especially a child – accidentally fell in while you weren't around. Installing a pool fence helps ensure that no one gets hurt around your pool. At Fence Builders Tucson, we can make your pool accident-proof by installing our highest quality pool fence around the perimeter. When you choose to get your fence with us, you are guaranteed a fence you can trust.
Pool Fence Tucson
We at Fence Builders Tucson are familiar with all the pool safety regulation laws in Tucson so you don't have to worry about that. The fence we install on your property will meet the requirements stated in the code of ordinances. We value the safety of all our neighbors in Tucson so we would never take a chance on the functionality and stability of your pool fence. To us, being careless is never worth the risk, so our team of fence installation experts will always make sure to install your fence and gates with the most professional care and attention. The final product that we leave you with will have you feeling relaxed and at peace knowing that the fence will keep you, your family, and your neighbors safe.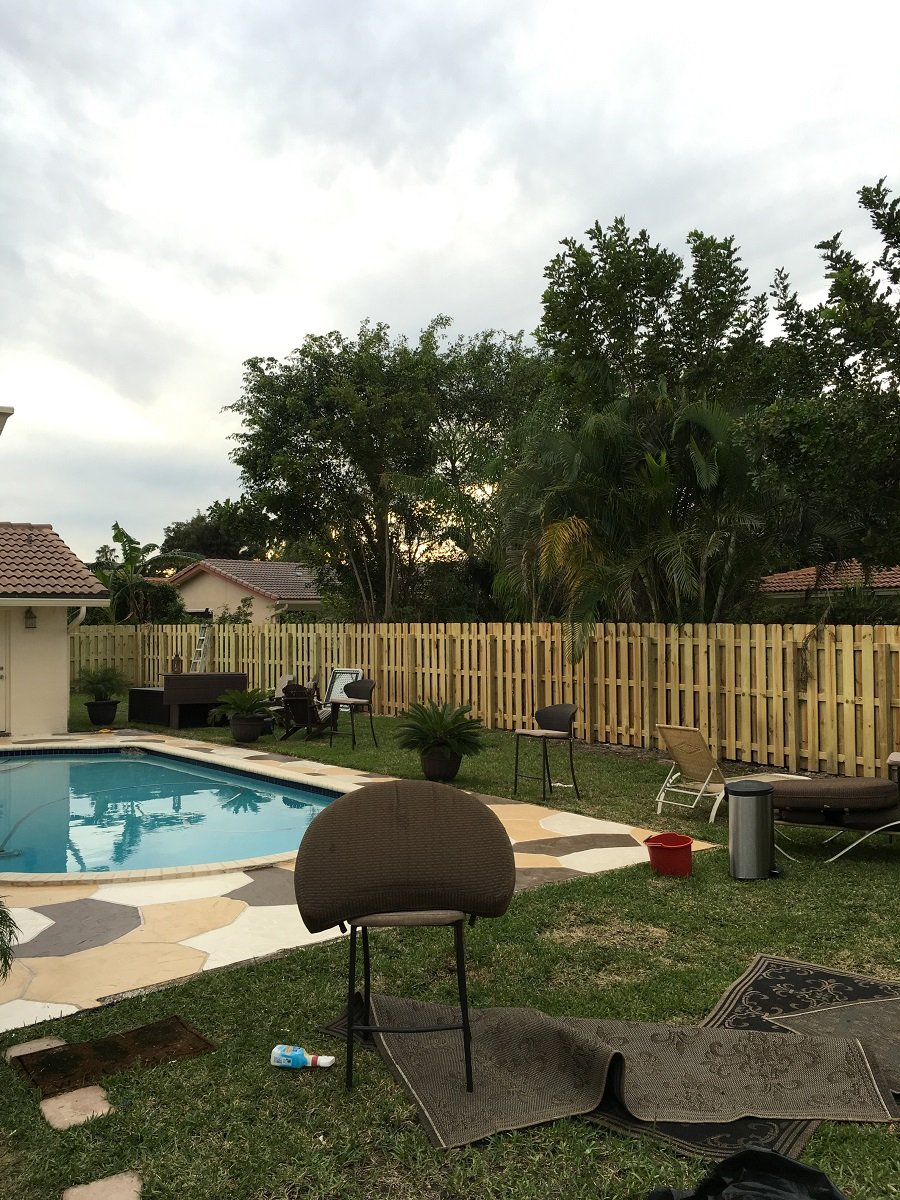 Many Fence Styles Available
We have different styles of pool fences for different types of pools, for example, screened fences for pools that are screened in and iron fences for public or shared pools. Whatever type of fence you need for your pool, we have it. We also have gates for each style of fence and each gate has the necessary safety latches for keeping children out unsupervised. With these trusty latches, you never have to worry about someone getting into the pool area without your supervision. We want you to know that we install every part of your fence and gate in the best way we can to ensure that the fence will stand strong and do its job.
Fence Installation Tucson
With years of experience in the field, our fence installation experts Tucson are more than qualified to give you the exact fence you need. From start to finish, our pool fence builders are completely dedicated to providing you with our best products and service. From when we first speak with you to get you a quote, all the way through our initial inspection, through the whole fence installation process, all the way to the follow-up once we're done, we will make sure that you have 100% satisfaction. You won't ever feel a need to find another fence contractor again.
You don't have to stress about the dangers and risks of your pool any longer, we will make sure that we get your pool fence put up as soon as possible. When you are ready to get your pool fence started, give us a call and let us know. We would be more than happy to be at your service so our devoted team of fence contractors can prove to you that there is no better place to get a pool fence from. For all your pool fencing needs, from installation to repairs, go with Fence Builders Tucson.